WHISPER THROUGH SPIRITS PARANORMAL SOCIETY
Our group name is
Whispers Through Spirits Paranormal Society - WTSPS – West Texas Spirits
but people call us
WTSPS
. Here is our home page:
http://www.whisperparanormal.info
We specialize in
Unnatural/Supernatural/Natural research and investigations
as a
GAC Member
.
W.T.S.P.S. has been serving the Texas community since July 2nd, 2007. We specialize in Unnatural/Supernatural research, and our staff offers quality and reliable [investigations you can count on. In addition, our friendly and professional staff is here to answer any questions you may have about our company or our services. our services are free of charge.
Mission

We don't do this for attention, or to stand out. We do this because we enjoy it, and we want to find the truth, and help those who need to find out what is really there. Occassionally we may have fundraisers for equipment, or travel expenses and to reserve locations that have a fee. In no way is the money raised used for our own personal use, another NO NO in this field!

Did you ever glance at something out of the corner of your eye thinking it was a shadow? Just to have it disappear? Have you heard voices in your home and not quite sure where they are coming from? And you can't explain them? What about all the apparitions you thought you saw while driving late at night through a small West Texas town? or any town for that matter?

The team takes pride in our work, we dedicate a good portion of our time to research in all cases and claims. We use several different instruments in our work. We take numerous photographs, and audio and video recordings, all of which must be analyzed after an investigation. Although a considerable amount of time and patience goes into this effort, we do not always find evidence of paranormal activity.

Whisper Through Spitis Paranormal Society - wtsps - west etxas spirits is a non-profit organization which is devoted to helping people understand paranormal situations. Our group will be providing as much evidence to the client as necessary which may include Photos, EVPs, or Video to show what may be causing the disturbances. We are currently based out of snyder Texas, but are willing to travel anywhere to investigate any situations.we will do follow ups on any disturbances that have been sent to us by email or in person or by phone. Contact us at anytime if you feel your at the center of any type of disturbances.
What about the time when your pets were restless or are acting odd due to something in and around your home? What about when your pets attacks something you cannot see? What about the time you looked up in the sky and thought you saw something bigger than a bird fly over or saw a bright light that seemed to float across the sky and you didn't know what it was? That is why Whispers Through Spirits Paranormal Society
WTSPS – West Texas Spirits are here. We are a group of people here to help you. To help you understand or figure out what is out there!

We provide explanations for your paranormal experience. Our team is well-versed in different paranormal fields and we are willing to help you in any manner we can with your paranormal experience - All for free - our services are completely FREE.
Primarily, we investigate supernatural occurrences commonly known as hauntings with equipment using scientific based methods. These instruments determine signatures that are believed to indicate paranormal activity like an EVP (electronic voice phenomenon). We utilize simple strategies to determine if a haunting is legitimate. we verify evidence we collect, we survey sites, etc. We follow specific codes of conduct throughout our investigations. All of our Investigators undergo training to insure that they know how and what evidence to collect, and how to analyze collected evidence. All our members are courteous, caring, understanding. Our group WTSPS has people from different faiths and religions, catholic, baptist, no matter what relisious preference the client is, we respect all religious vies of the clients, we will not do anything that the client thinks goes against his/her religion.

We have several members versed in different fields of paranormal investigation, we have house cleansers, mediums, psychics, sensitives, audio analyzers, video and picture analyzers. We have contacts with more people in this field if the need be. we workwith many other groups out there!

So if you or someone you know are experiencing anything paranormal, please do not be afraid to call WTSPS





As a group we are dedicated to helping the community through various methods. We travel throughout the state of Texas to investigate possible paranormal phenomena, hauntings and other paranormal activity to ensure that we assist individuals and provide them with the professional help that's needed.

If you think that you have experienced something paranormal, or you might have a possible haunting, feel free to contact WTSPS to communicate about the unknown and to even ask us about our methods. Get to know the team!
Members of the Following:
Paranormal Hotspots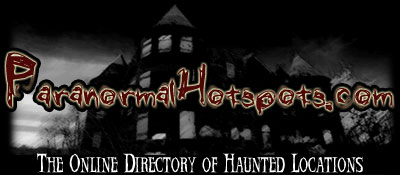 We do not charge our clients. We do a full investigation of the site and bring it back for review. After review, we let our clients see and listen to the evidence of the case. We keep all cases confidential and won't release any information on any of our cases. Unless, clients sign our waiver to release evidence and location. All of our team members are field tested, and have an experience in the un natural. We want to show that there is life after death to those that are skeptical. or Debunk the said activity. Most importantly, our mission, our intentions, and our soul purpose is to help those in need and those that want answers and that is experiencing paranormal activity.
Curtesy of :
http://scrc.org/about/exorcism.php
Are Evil Spirits Real?
Beginning with the ministry of Jesus as recorded for us in the gospels, the Christian Community has taken seriously the reality of evil spirits and the importance of helping people find freedom from their adverse effects in our lives.

Although belief in their existence has waned and ignorance concerning then has multiplied in recent times, Popes Paul VI, John Paul II, and Benedict XVI have made a special effort to remind us of the reality of evil spirits and to exhort bishops throughout the world to appoint exorcists to serve their people.
What is Spiritual Warfare?
Spiritual Warfare refers to a cosmic conflict which starts before the creation of the human race, "[t]hen war broke out in heaven" (Revelation 12:7).

This struggle continues today between those who choose to follow God and enemies not of flesh and blood (see Ephesians 6:10-17).

Embracing the many sources of God's Grace and help is essential for entering into Jesus Christ's ultimate victory over the forces of evil.
When is Exorcism Needed?
Exorcism is the remedy applied in the most severe cases of demonic influence. In most cases, repentance of sin, prayer, and faithful use of the sacraments provides relief. In some cases, more intense prayer and the ministry of the Christian Community is needed, sometimes to the extent of formal exorcism. Of course, throughout life we will experience temptation, most of which will come from our own human weakness or the world around us, though some will be demonic in origin.
Reference: Catechism of the Catholic Church: 391-3; 550; 1673.