SITE BEST VIEWED USING FIREFOX 27+/IE 9+/CHROME/SAFARI 5+/OPERA 20
Our group name is
Whispers Through Spirits Paranormal Society - WTSPS – West Texas Spirits
but people call us
WTSPS
. Here is our home page:
http://whisperparanormal.info
We specialize in
Unnatural/Supernatural research and investigations
as a
GAC Member
.
Facebook Like(click to Open)
Like our Facebook Page:



Follow WTSPS:




Like This Page:



Facebook Stream (click to open)
Hells Gates Lubbock Tx
 Hell's Gates/Lubbock Cemetery
Located in East Lubbock near MLK and behind the Lubbock Cemetery is an old trestle from the Santa Fe railroad. The story goes that in the early 1900s train robbers would kill the passengers and toss their bodies over the trestle. In the 1970s Hell's gates is said to have been host to satanic rituals and worship. Also, rumor has it that there have been homicides and suicides at the trestle. If that  doesn't scare you than you should probably take note that the Lubbock Cemetery is just feet away from the trestle. The cemetery was established in 1892 and is home to over 60,000 deceased residents. People have spotted a glowing man and orbs at the cemetery and surrounding areas. I am not sure I believe in ghosts, but this past weekend I wanted to check it out for myself. It is hard to find and there is only one way to get there, but once you see it you get an uneasy feeling. We didn't see any ghosts or orbs, but I did feel uncomfortable and an uneasy feeling when we saw the trestle. I don't know if I will ever actually be brave enough to walk through Hell's Gates, but I feel confident that there is something supernatural out there. Don't believe me check out this linkhttp://lubbockonline.com/stories/103108/loc_350203143.shtml.
info about hells gates lubbock tx:
source: http://lubbockonline.com/stories/103108/loc_350203143.shtml
They investigated a location called Hell's Gates, an area just outside the Lubbock Cemetery where trestles from an original Santa Fe railroad still loom over a wooded canyon.
"People have gone down in there and never come back again," Stewart said.
Stories of murder and violence at Hell's Gates go as far back as when Santa Fe railroad trains were held up by bandits at the narrow passage on the railway bridge.
"The train robbers would hold up the train, kill the passengers and dump their bodies off the trestles," Hubbard said.
In the 1970s, rumors spread of satanic worship in the canyon below the railroad trestles.
It is also rumored that several murders and suicides have taken place at the site.
source: http://www.freewebs.com/lubbockghostinvestigationsociety/hellsgates.htm
While Hells Gates is known to many as a local teenage hangout/party spot, there is so much more to it. During the day, Hells Gates is a popular bicycling and fishing area. At night however, it transforms into an area rife with Urban Legends of Satan Worship, human sacrifice and insanity brought about by kids performing arcane rituals. While all this is Urban Legend, the area definitely does hold some spirit and nature activity. Located at the far east end of Mackenzie Park, Hells Gates sits just outside the rear gates to Lubbock Cemetery, which has fueled some of its Urban Legend status. Anyone venturing into this area, be well aware there are snakes and other animals about. Also, be aware of bicyclists using the many bike paths in the area.
source: http://www.hauntedamericatours.com/ghosthunting/gatesofhell.php
At the end of the trail leading to Hell's Gate is a large mound of dirt and two old fence posts that were once said to be a gate. As it is said this was the trail walked by captured spies of the Union army on their way to be hung. Though many tell the story that it was a common place of hanging outlaws or cattle thieves. This two post gate was the last thing they saw before being led to the tree that stands beyond the gate where they died. Others tell that a tall gallows once stood on the spot where the tree sprang from.
Walking the trail one is said to hear the ghost sobs and whispered prayers of the men and some women who walked there last steps here. Though much of this is unsubstantiated this is the most common of tales told.
There are as many will surely tell you without hesitation reports of moaning ghosts being heard, and sightings of a red-haired general clad in a Confederate uniform. Though what the connection truly is no one can state.
In another often told reference to the Hell's Gate story the strange tale about the two wealthy brothers murdered off Highway 287 are said to haunt the spot because this is where their bodies were buried in an unmarked grave.
It is often referred to as Hell's Gate, the true lost gate to hell, and Satan's secret backdoor. Many strange tales arise and do circulate that this area has been the site of several mysterious homicides and a few reported suicides that have reportedly made the news over the years. There are also tales of strange lights and UFO's being sighted for many years also. But many locals alike say the sinister location not far from the City of Lubbock Cemetery where rock legend Buddy Holly is buried, there is a secret door or gate that will take you straight to hell. Tough as many will tell you the gate is just a tall Texas legend that has gotten out of hand. And certainty this paranomally charged location too holds many haunted dark secrets from the past and present that still are waiting to be fully investigated and documented or possibly as we know debunked.
Lacey's #
325-574-0911
Donny's #
325-436-7860


ParanormalSocieties.com - The Online Paranormal Society Directory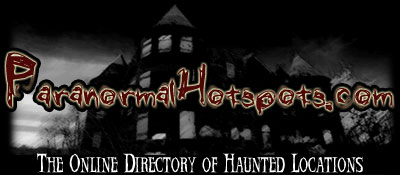 ParanormalHotspots.com - The Online Haunted House Directory